Latest Petrol Price in Pakistan
History of Petroleum Price in Pakistan
Who Regulates Petrol Price in Pakistan.
International Petrol Price.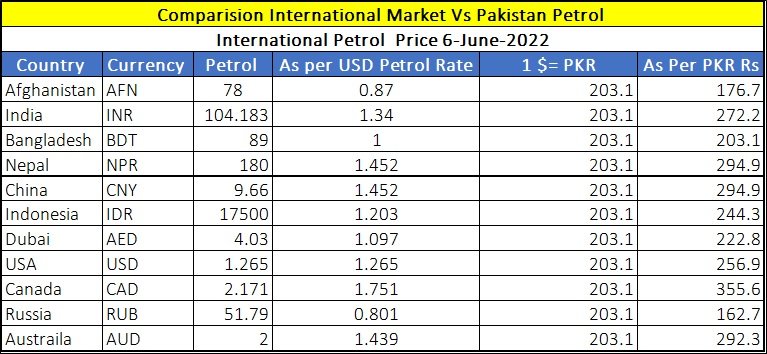 Currently International price of crude oil $120/barrel(4-june-2022) trade in international market. Now what impact on our country. The increase of oil price continuously impact on our Pakistani economy cost of commodities which used by consumer price goes up which is unbeatably of poor family person. Government of Pakistan gives subsidize on fuel price to ease up the financial burden on the general public.
In Pakistan the Government grants of million rupees as subsidies to maintain fuel price and provide relief to common man. however , Now a days these subsidies is remove and directly hit the Pakistani People.
Latest Petrol Price in Pakistan
| | | | |
| --- | --- | --- | --- |
| Fuel Type | Fuel Price Till 2nd June2022 | Fluctuation | Fuel Price From 3rd June 2022 |
| Petrol | PKR 179.86 | Increase by PKR 30 | PKR 209.86 |
| Diesel | PKR 174.15 | Increase by PKR 30 | PKR 204.15 |
| Light Diesel | PKR 148.31 | Increase by PKR 30 | PKR 178.31 |
| Kerosene Oil | PKR 155.56 | Increase by PKR 26.38 | PKR 181.94 |
Petrol Price in Pakistan (3rd June 2022)
In Last couple of week government increase by PKR 60. oil price which very heavy burden park to common people. The Finance minister said he was hopeful of reaching an agreement with IMF in June , but noted that there were some reforms that the government still had to introduce.
Forecasted Next Petrol Price Rs 250-270 will be next week (15-June-2022) .
History of Petroleum Price in Pakistan and International
Current Crude oil price chart is shown below .
History of Crude of price
The Major peaks occurred in December 1979 at $143.23, October 1990 at $75.12 and June 2008 at $166.90 The average for the entire period from 1946 to the present is $51.41 but the average since 1980 is $63.47 and average the since 2000 is $71.47 During the Covid-19 the price of crude was start decline $41.75 per barrel at that time crude oil trade on zero rates per barrel. .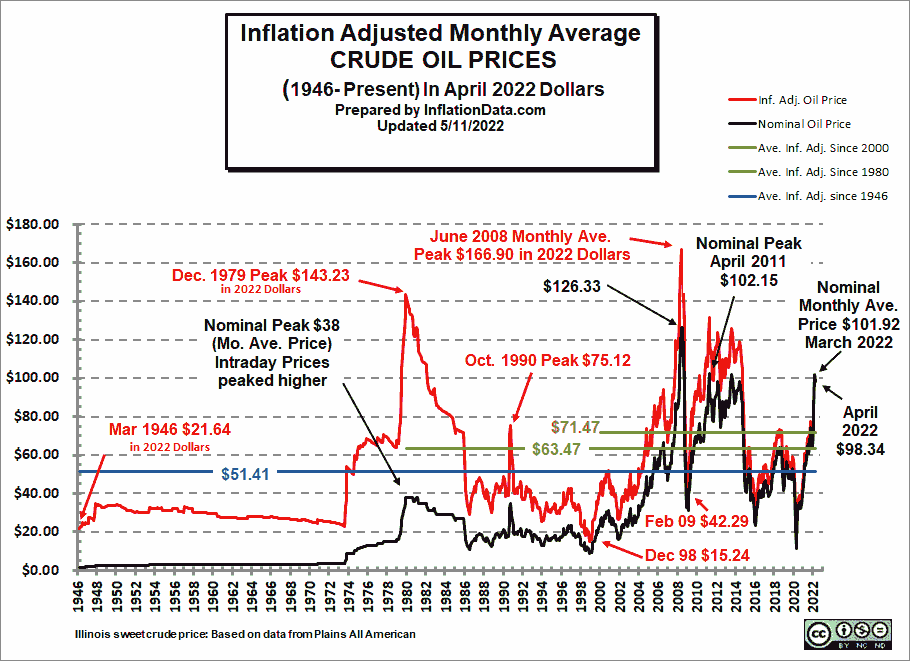 Who Regulates Petrol Price in Pakistan.
OGRA Oil and Gas Regulatory Authority Founded in 2002 by Government of Pakistan is responsible for regulating the fuel sector. Based on the demand and supply and usage of many other key resources, OGRA make a comprehensive summary changes in the fuel price in Pakistan.
Prime Minister of Pakistan final Authority to Approved or Rejected the summary . this price of negotiations between the government and OGRA are also very important part of the process of finalizing prices.
Conclusion.
These are some suggestion below
Import oil from Iran
Alternate goes to Used Hybrid Car instant of Petrol car
Electricity conversion into solar and wind system
Used public transportation instant used one car and other seat are empty.
Save 1Rs. save Pakistani Economy.
The finance minster confirmed that Chinese banks have agreed to refinance Pakistan with $2.3Billion worth of fund which expected to shore up Pakistan Foreign exchange Reserve . Now that we have discussed all the key information about the petrol price in Pakistan and the key factor the causes them to Fluctuate after every month or two, it's time for us to wrap up.
On a side note here are some informative blogs. that you may like reading . Take a look .